With great sorrow we must  inform – Dr. Yoav Ben-Dov has passed away on December of 2016
He was a loving father, son, brother, friend and teacher, and a great inspiration to thousands of students and enthusiasts worldwide
The cards will be available again in the coming months
For news please register to the mailing list by sending an email to reglist@bendov.info
Idan Ben-Dov (Yoav's son) can be reached at post@idanbd.com
Welcome to Yoav Ben-Dov's Tarot website
My creations in this website:

THE CARDS – CBD Tarot de Marseille, a faithful restoration of the most important and influential traditional deck.

THE BOOK – Tarot – The Open reading, a guide for Tarot reading, based on the Tarot de Marseille but also useful with other decks.

Printed book available in English, Hebrew, Russian.

Digital book (English) available for Kindle (Amazon) and other formats (Smashwords)

Also available: an Android app by Galaxy tone and an Apple OS app by Tarot ecards with CBD cards and texts from the book.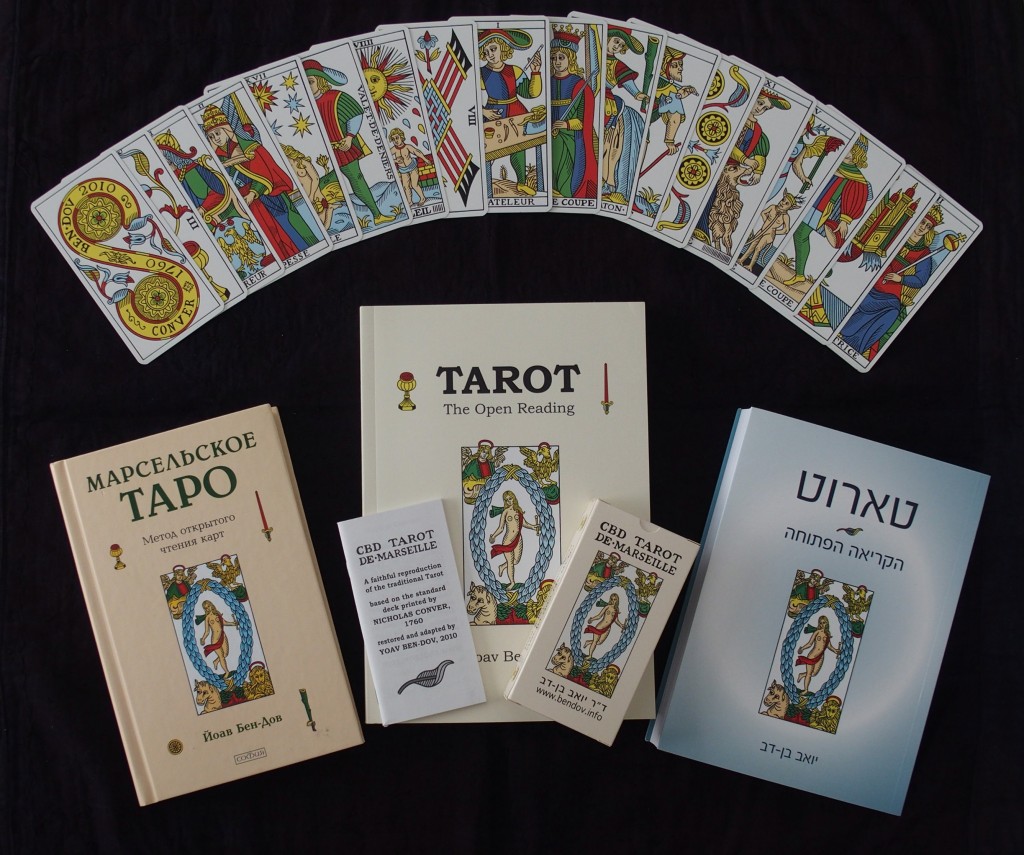 Site highlights:

great reviews of the cards, the book and the app

browse or watch videos of the cards
download

 card pics and interpretations

online spread

book's table of contents and samples

buy: the book, the cards

therapy cards –  a powerful technique

about me