Cards are currently unavailable but will be available in the coming months
For news please register to the mailing list by sending an email to reglist@bendov.info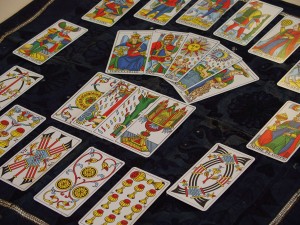 thank you for your interest in buying a deck of CBD TAROT DE MARSEILLE – a faithful reproduction of the traditional Tarot cards.
the price of CBD Tarot de Marseille is 132 Israeli Shekels (ILS), plus 30 shekel per order for packaging and shipping. this is equivalent to about 32+7 Euro, or around US$ 35+8.
click here for the exact current value of 132 ILS by Google: USD, EUR.
the shipping price is

the same (30 ILS)

if you buy two or more decks.
for an order of 5 decks you can have 1 deck free.
shipping worldwide by registered mail
I send the cards within 10 working days
for bigger quantities, and/or if you are a shop owner, distributor etc., please contact me and ask about wholesale prices.
Cards are currently unavailable but will be available in the coming months
For news please register to the mailing list by sending an email to reglist@bendov.info